Implant Abutment and Crown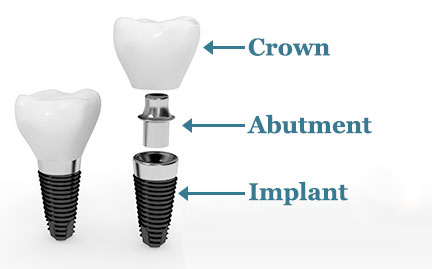 The completion of an implant requires an implant abutment, and crown. There are a wide variety of connection types, and methods to attach the crown to the implant.
For implant crowns on the brands we carry, we use only original Nobel, Straumann, or Neodent abutments. No imitation or aftermarket  abutments or screws are used.
The price shown includes the lab work, implant hardware, and installation of the crown and abutment. The crown is made with zirconia material, and the abutment in most cases is titanium unless there is a special case where it's a combination of titanium and zirconia.
In some cases gum work to improve the site of the implant could be required. For such treatments the cost for the additional periodontal treatment is not included in the crown cost.