Depending on what your motive may be, the dental exam can consist of a number of different things. For example, someone who simply wants to investigate a specific area of pain, or concern does not want to have a whole diagnostic exam with treatment plans all spelled out for them. Furthermore, someone who has a large number of issues to resolve will also not be seeking a simple consult. Therefore we would like to present to you the different types of exams we offer, and how you may benefit from them.
How often one should have a dental exam is mostly dependent on personal hygiene habits, and medical conditions.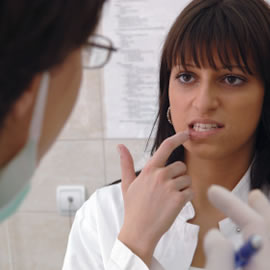 When you're looking for some guidance, or a diagnosis of an individual problem, a basic consultation is probably what you need. This may includes a clinical (visual and physical) exam focused on an issue you may be having. It could also include a photo or an x-ray, instructions, prescriptions, or other clinical information.
For specialized consultations regarding braces, implants, or periodontal work, please see the appropriate category for the type of guidance you need.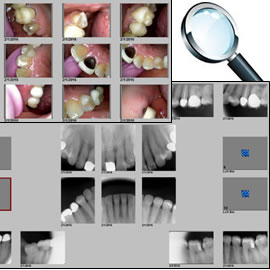 The dental exam or as some people would refer to it "check-up" is is suitable for your annual exam, or for your first exam where you don't believe you have a large number of problems. This will include taking x-rays and photos of your entire mouth to verify and check the current condition of your dental health.
When your dental exam is performed regularly, you tend to have fewer large problems as issues can be caught when they are yet small. Neglecting your regular exam can result in an accumulation of problems, and the necessity of larger, or more involved treatments.
This dental exam is not intended for major restoration projects, or advanced diagnostics where multiple issues are present.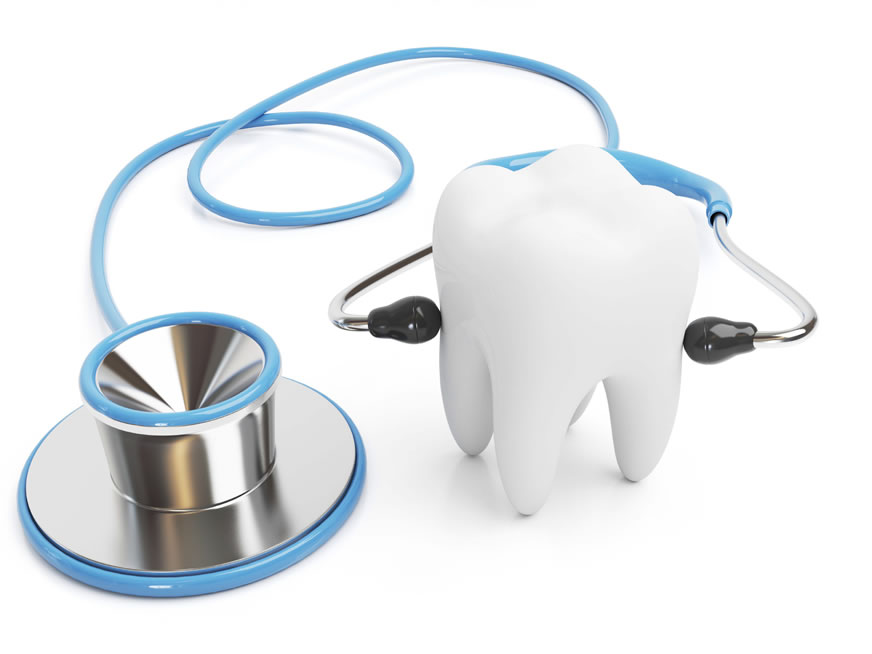 Some situations call for a specialist consultation either for planning, or simply for discussing your situation in detail, and getting some clarity. We offer consultations and of course services in the following specialties: Implants, Periodontics, Root Canals, Orthodontics, and Oral Surgery. Your specialist will help you choose the right course of action for your situation.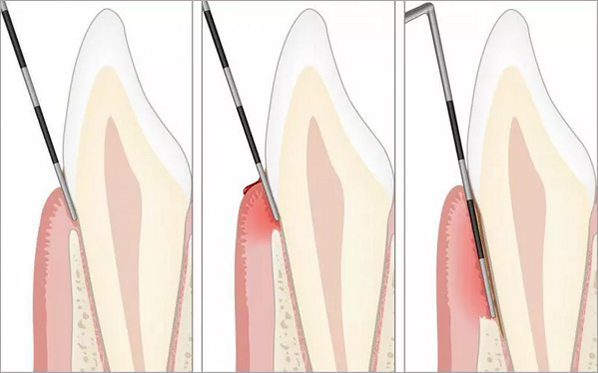 If periodontal health is a factor, we will recommend this examination be performed in order to specifically analyze your bone, and gums. The "peri" meaning "around" combined with "dontal" indicates the area around your teeth. When there are significant recessions, periodontal disease, or other important conditions present it's vital to give priority to the periodontal health of your teeth prior to concerns over cosmetic, or even functional aspects of the teeth.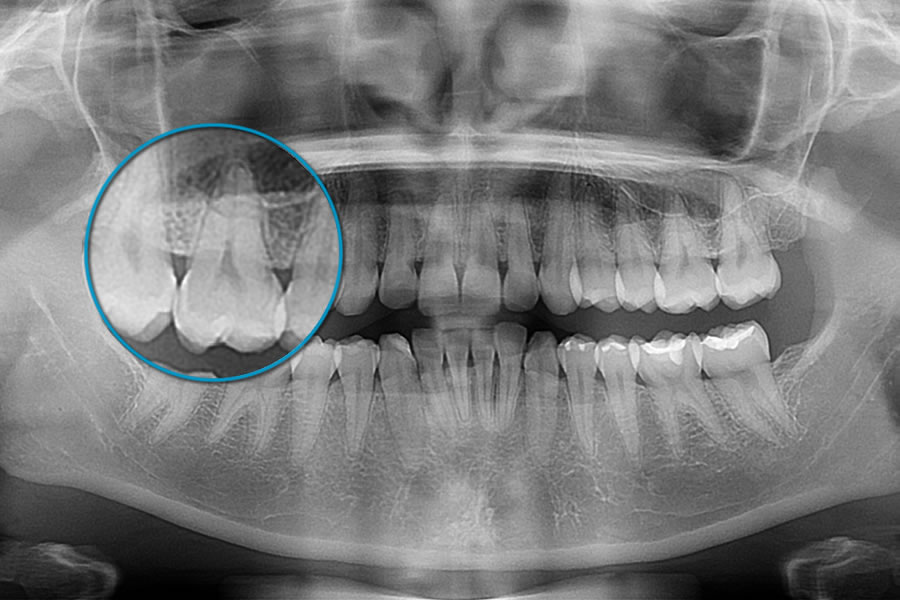 Our special class of Panoramic X-ray includes digital features allowing the dentist to zoom, filter, and develop different parts of the image. This technology vastly surpasses the former film type panoramic x-rays. Further, you can take them with you on a small disc, or USB memory, and not have to worry about the clutter of an oversized plastic printout.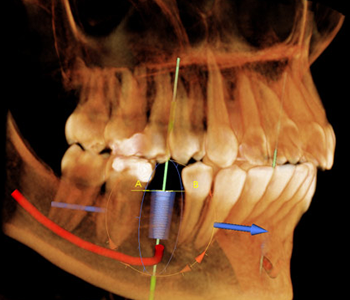 There are several ways to refer to this study. 3D Xray, CT Scan, and probably more. It's useful for diagnostics involving surgery, implants, and much more. We are happy to perform this exam for you, even if you have a favorite dentist elsewhere who will be performing your implants, or surgery. When only a small or specific area needs to be studied, the equipment can be calibrated to focus on a smaller area for the 3D Exam. This is suitable for situations where there may be only one implant planned, or a special exam for a surgical extraction, root canal, or periodontal surgery.
This table outlines the pricing for the consultations and examinations mentioned above.